How to Conduct Better Remote Interviews
published: August 30, 2021
The workforce saw a huge shift in 2020 as a large portion of the population was forced to adjust to work-from-home life. According to a Gallup poll, as recently as this April 51% of employed Americans were doing their jobs remotely. Time will tell how many companies will adopt work from home or hybrid work models post pandemic, but experts predict that the trend is here to stay.
With the increase in work-from-home jobs, remote interviews are likely to go up significantly as employers look for talent and candidates seek out companies from areas that would not traditionally be accessible.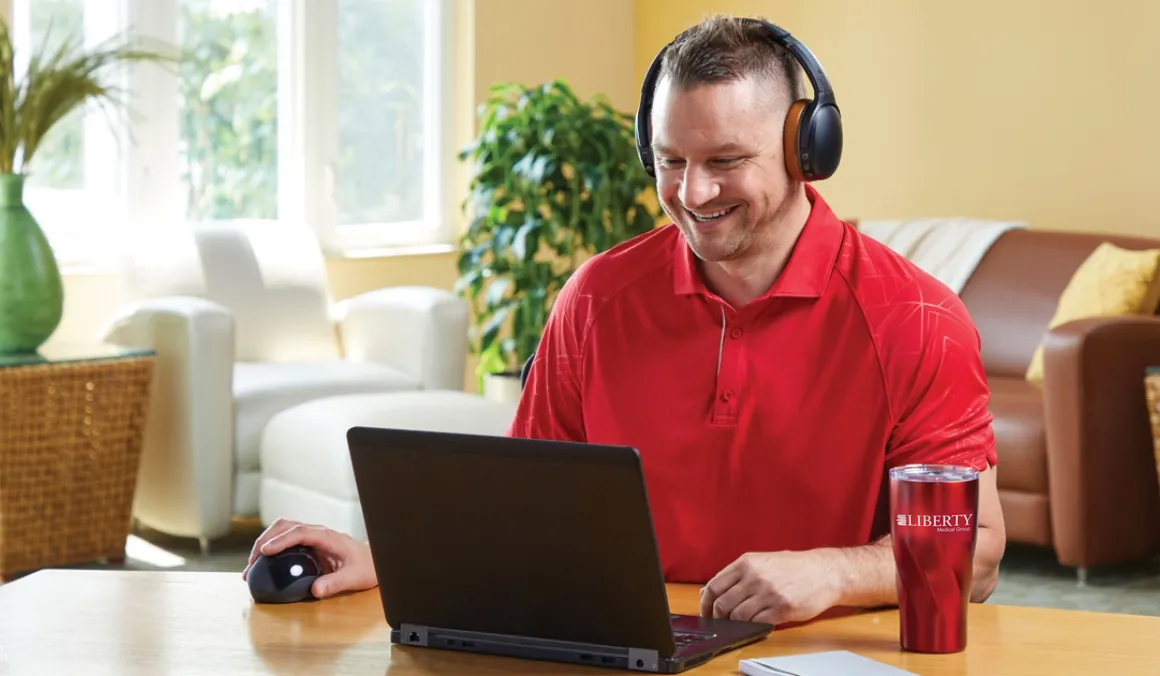 In fact, 60% of all recruiters are now conducting interviews over video technology rather than in person. That means all parties will have to adjust their interview strategy to meet the current times. To achieve success, it's important that employers and candidates come fully prepared for remote interviews.
While remote interviewing may take some getting used to, it does have upsides. Aside from having a larger talent pool to choose from, it provides employers with more flexibility when it comes to scheduling, which can accelerate the hiring process and reduce cancelations and rescheduling. It also gives candidates the ability to better shape the interview around their already hectic schedules. Plus, remote interviewing can support a company's business initiatives towards sustainability. Not having to drive to an interview means fewer cars on the road, less automobile emissions, and less use of fossil fuels, all of which is good for the planet.
Check Your Technology
It comes as no surprise that remote interviews rely heavily on technology. Testing that technology beforehand will help facilitate a smooth interview process.
Check your camera, audio and wifi.
Familiarize yourself with the different video platforms you have access to and choose the one that best fits your needs.
Tools like screen sharing, annotation functions and waiting rooms can help shape the interview and give you the chance to further interact with candidates.
Make sure you know how to use all software and tools prior to starting an interview
Candidates want to know you respect their time. When interviewers spend more time trying to sort through technical issues than on the actual interview, candidates can become weary and may struggle through the rest of the meeting. return to top ↑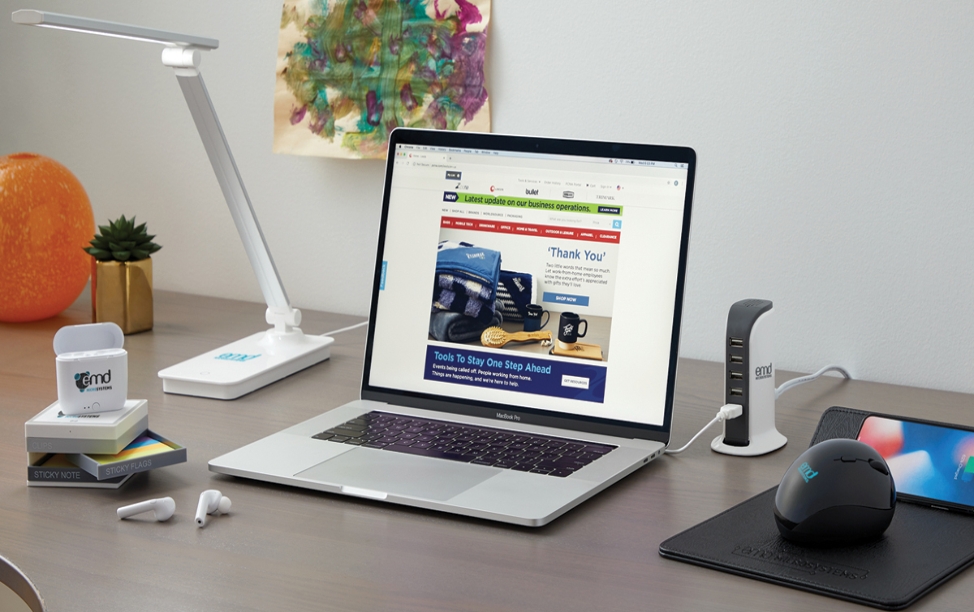 Adapt Your Interview Process
Companies know the importance of the interview process when it comes to recruiting top talent. The right hire will not only represent your brand values but also help your business grow. That's why you should look for ways to improve how you recruit and interview talent. Since online interviews differ greatly from in-person interviews, you'll want to adapt your interview process to fit this new format.
Prior to the interview, get with your team to throw around ideas and ensure everyone is on the same page about what you're looking for in a candidate. Since candidates won't be able to meet the team in person, you'll want to give them a chance to interact with current employees from the various departments they'll be working with.
Though video interviews are better than phone interviews, they can still feel a bit distant compared to meeting in person. To get a better picture of compatibility, encourage candidates to ask questions and talk about what they're looking for in a company. The more back-and-forth dialogue you have with a candidate, the better both parties will feel about the fit.
Talk about company culture by sharing stories and providing background information on the company. By educating candidates, they'll have a better understanding of what to expect if they're hired since they won't experience it in person. return to top ↑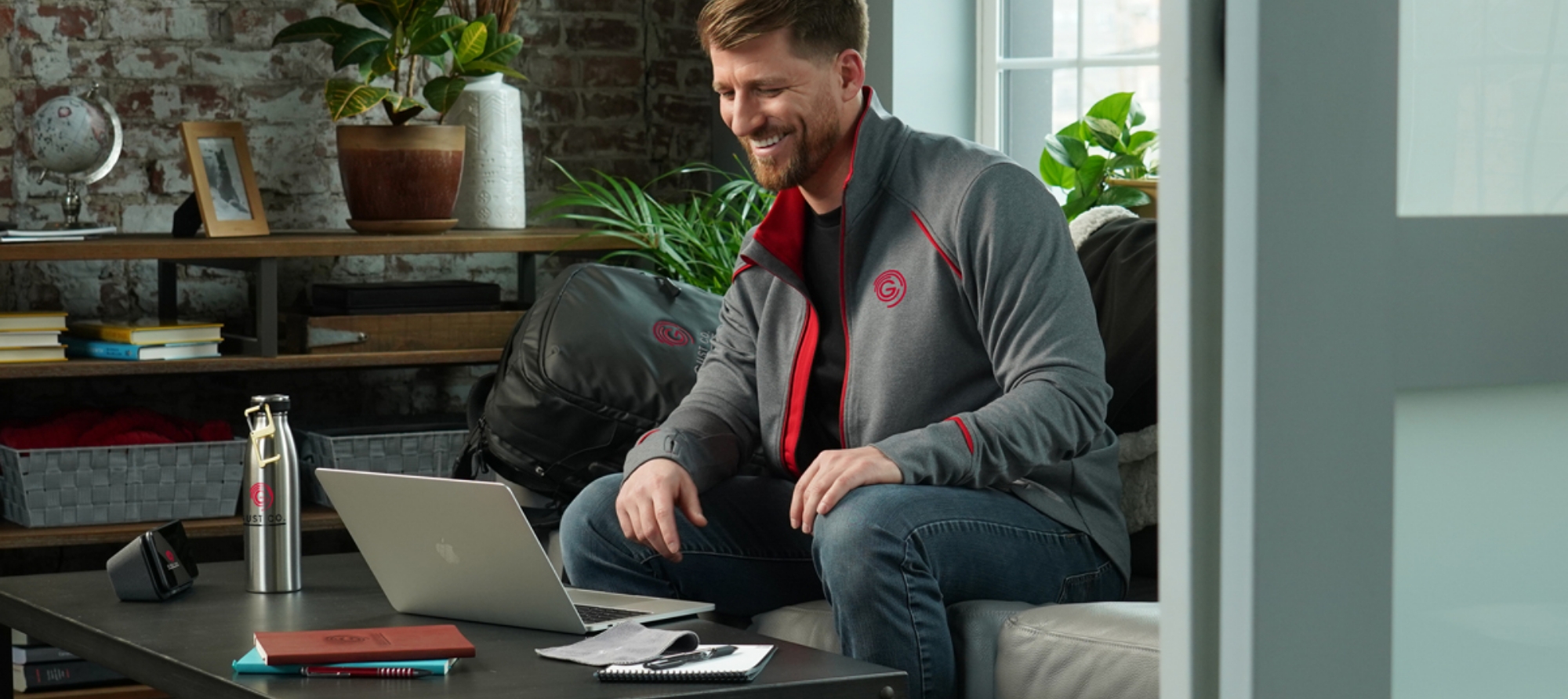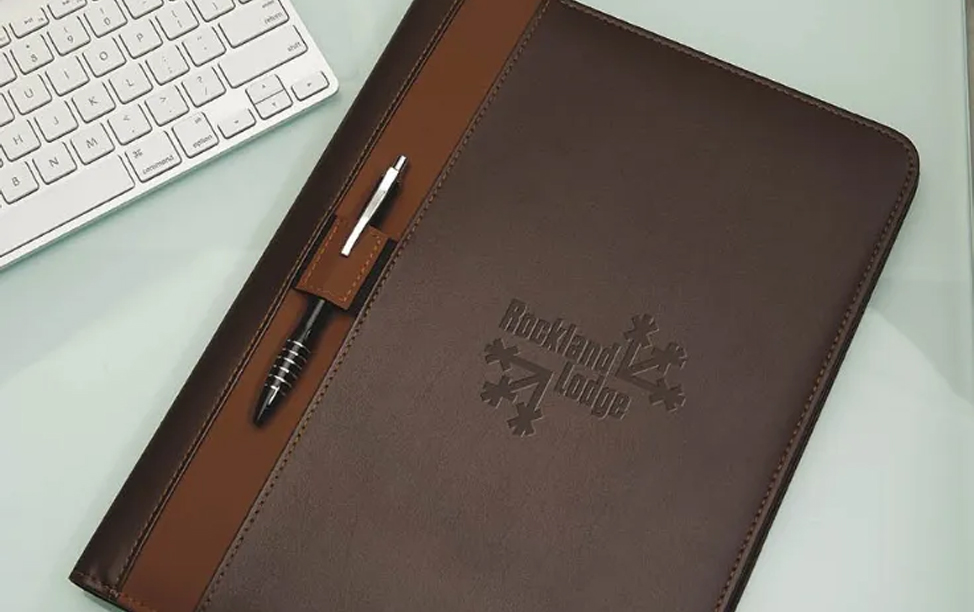 Remove Distractions
Interviews can be a stressful time for both employers and candidates. Eliminating distractions will ease some of the stress and create a more engaging conversation.
To ensure the interview runs smoothly, remove distractions by choosing an appropriate conference space that's free from loud noises, clutter and other background distractions.
Make sure you tell your team you are conducting interviews to avoid any interruptions and keep your phone on silent throughout the meeting.
By eliminating distractions, you can create an environment to openly and freely discuss the job with the interviewee while also displaying a level of professionalism. return to top ↑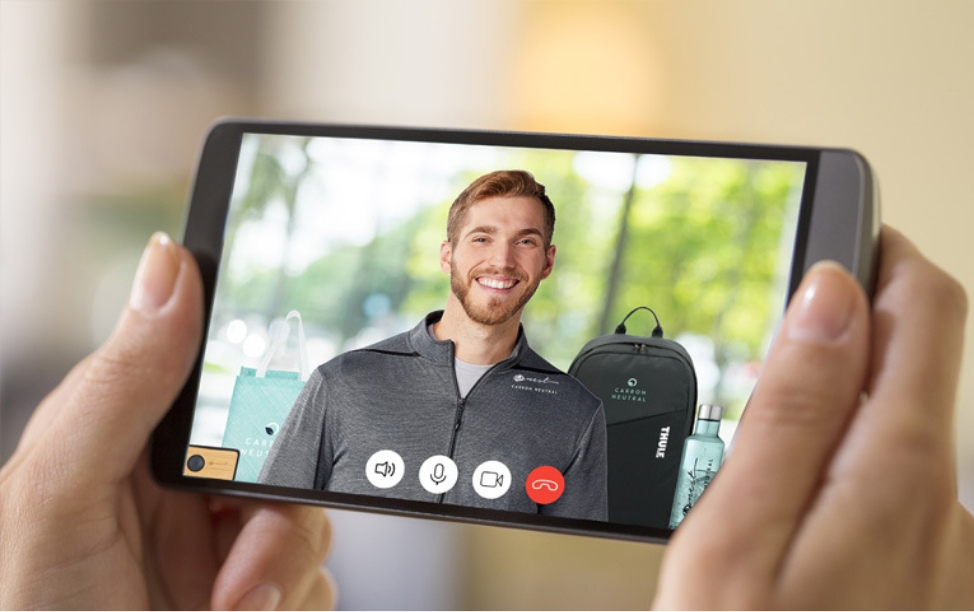 Communicate Ahead of Time
Communication is vital if you want to build meaningful relationships during the hiring process. With remote interviews, it's that much more important since you won't be meeting in person.
Provide an interview time but also communicate how long the interview will last.
Discuss which team members will be part of the process and their role in the company.
Don't forget to mention on which platform the interview will be hel and provide a working link.
Encourage interviewees to test out any software beforehand and give them tips on the tools you will be using.
Give candidates this information at least a week in advance, especially when it comes to an interview time since they may have to clear their schedule beforehand.
Once the interview is completed, follow up with candidates even if you don't plan on hiring them. Maintaining a positive relationship will go a long way, and you never know which candidates might be a good fit in the future. As for candidates you're interested in, let them know how you want to move forward and what they should expect in the coming days and weeks. return to top ↑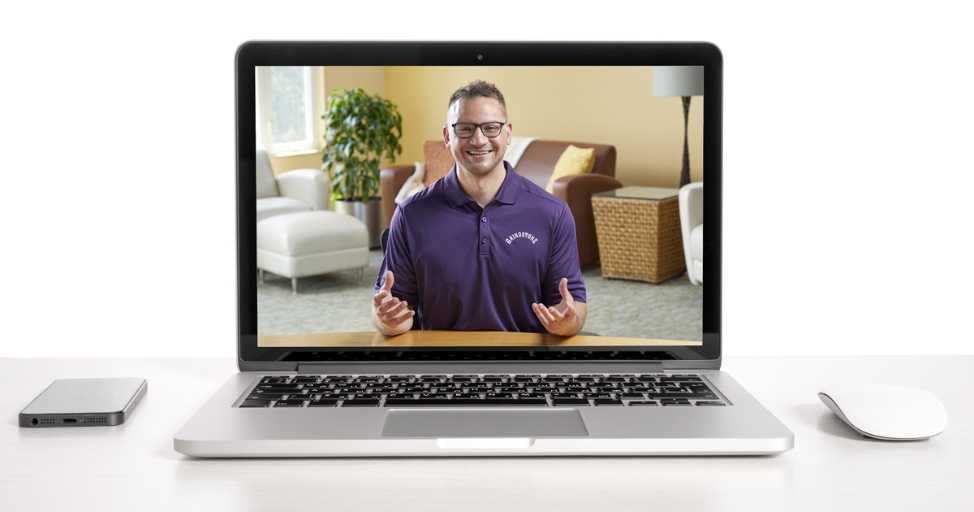 Dress the Part
If you want to attract the right candidates, then what you wear to an interview is important.
An interview is a great time to introduce potential employees to company dress code policies. Choose the most appropriate clothing to reflect your company, whether that is branded apparel, business casual or business.
By dressing the part, you can leave candidates with a positive impression about company culture and show them what kind of environment they will be coming into if hired. return to top ↑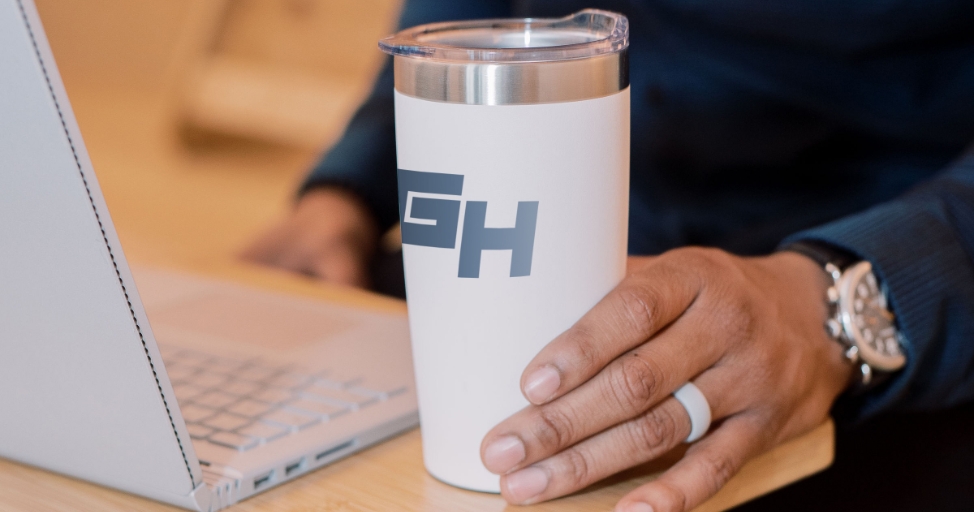 Utilize Company Merch
Interviewees have most likely done their research on a company prior to an interview, and they'll be looking to see if employers actually reflect the company's brand identity.
You can communicate brand identity and leave a distinct impression with branded office supplies and other accessories – like personalized coffee mugs and water bottles – during the interview. Use of corporate logo items show your pride in your company, and that it's a team that's worth joining.
Using tools that strengthen your brand identity gives candidates a chance to see your brand in action and recall the information they picked up prior to the interview. return to top ↑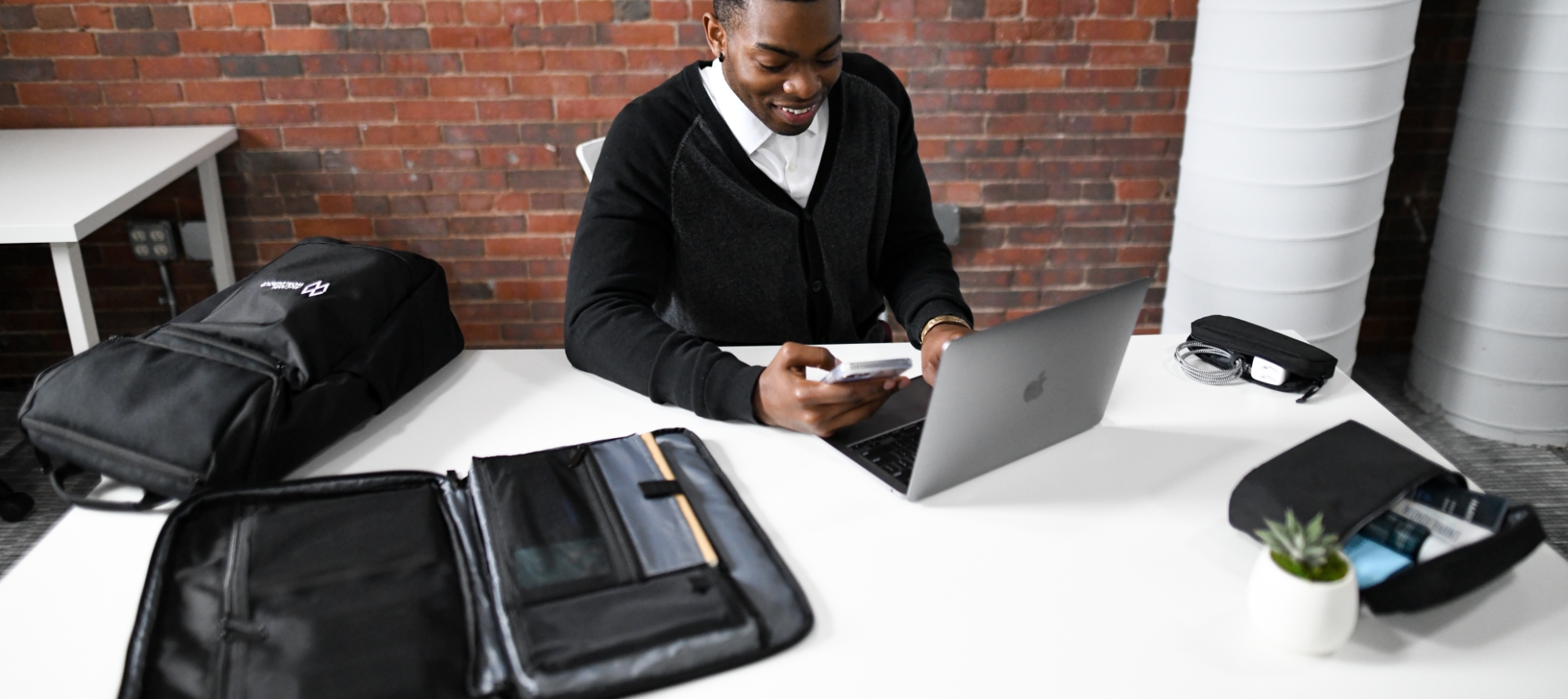 Be Flexible
A lot of the time, the right job candidate is already swamped with a busy schedule – especially if they are currently working for another employer. It's important to be flexible if you want these candidates to feel comfortable about pursuing a new job.
Ensure the candidate knows how long the interview will last and be respectful of their time. The middle of the day is often the busiest for many people, so try to set up the interview in the morning or afternoon. Don't be afraid to reschedule if the candidate communicates scheduling conflicts.
Always anticipate tech issues and have a backup plan since problems can occur even if you're fully prepared for them. return to top ↑
How to Form a Meaningful Online Impression
Being fair to candidates should be important to recruiters, and forming a meaningful online relationship is one of the best tools you can use to achieve a high level of fairness.
Start with honesty. Recruiters often exaggerate their company values and issue false promises. Don't be that recruiter. Instead, be open and communicate clearly the expectations for the job and what candidates can expect if hired.
On top of that, listen to candidates to get an understanding of what they both want and need from a company. Maybe they have kids and need a flexible schedule. Is this something your company can accommodate?
By communicating clearly and being honest with candidates, recruiters can form a better understanding of culture fit – one of the top reasons employees leave a company – and create a better remote hiring process. return to top ↑
Remote Interview Tips for Job Candidates
Candidates can use many of the same tips as employers when it comes to remote interviews. That includes familiarizing yourself with the necessary software and technology that will be used and checking it beforehand, removing distractions from the view of the camera and dressing appropriately for the interview based on the company's dress code.
In addition, there are several tips that will help interviewees leave a positive impression and ensure that the job is the right fit for both parties.
Do your research on the company ahead of the interview to ensure you understand the company culture and position you're applying for and have a list of questions prepared on paper - not on your computer.
Avoid using your computer for notes or other purposes unless you're sharing screen with the interviewer for a specific reason. Not only will this eliminate screen space that should be dedicated to the video interview but typing can easily be heard over a mic and cause a distraction.
As with an in-person interview, arrive early by logging in at least 5 minutes beforehand - even if you've already tested the platform - to see how you look on camera and deal with any unforeseen issues.
Ask for a backup phone number in case there are problems with your connection. If you're experiencing issues when you log in, let the interviewer know ahead of time that your connection is weak.
Make sure you smile. Remote interviews can feel a bit distant, and a smile will immediately show your confidence and eagerness.
Remote interviews provide candidates with a lot more flexibility but can make it more difficult to leave a personable first impression. Incorporating a level of professionalism and courtesy to bridge that gap will give you a much better shot at landing the right job.
As remote interviews increase, employers and candidates have an opportunity to improve their chances of finding the right fit by acquiring the necessary skills to adjust to a new hiring process. Luckily, this process provides a further reach for job seekers and recruiters along with more flexibility to ensure hiring is smooth and simple.