10 Creative Ideas for Businesses to Give Back to the Community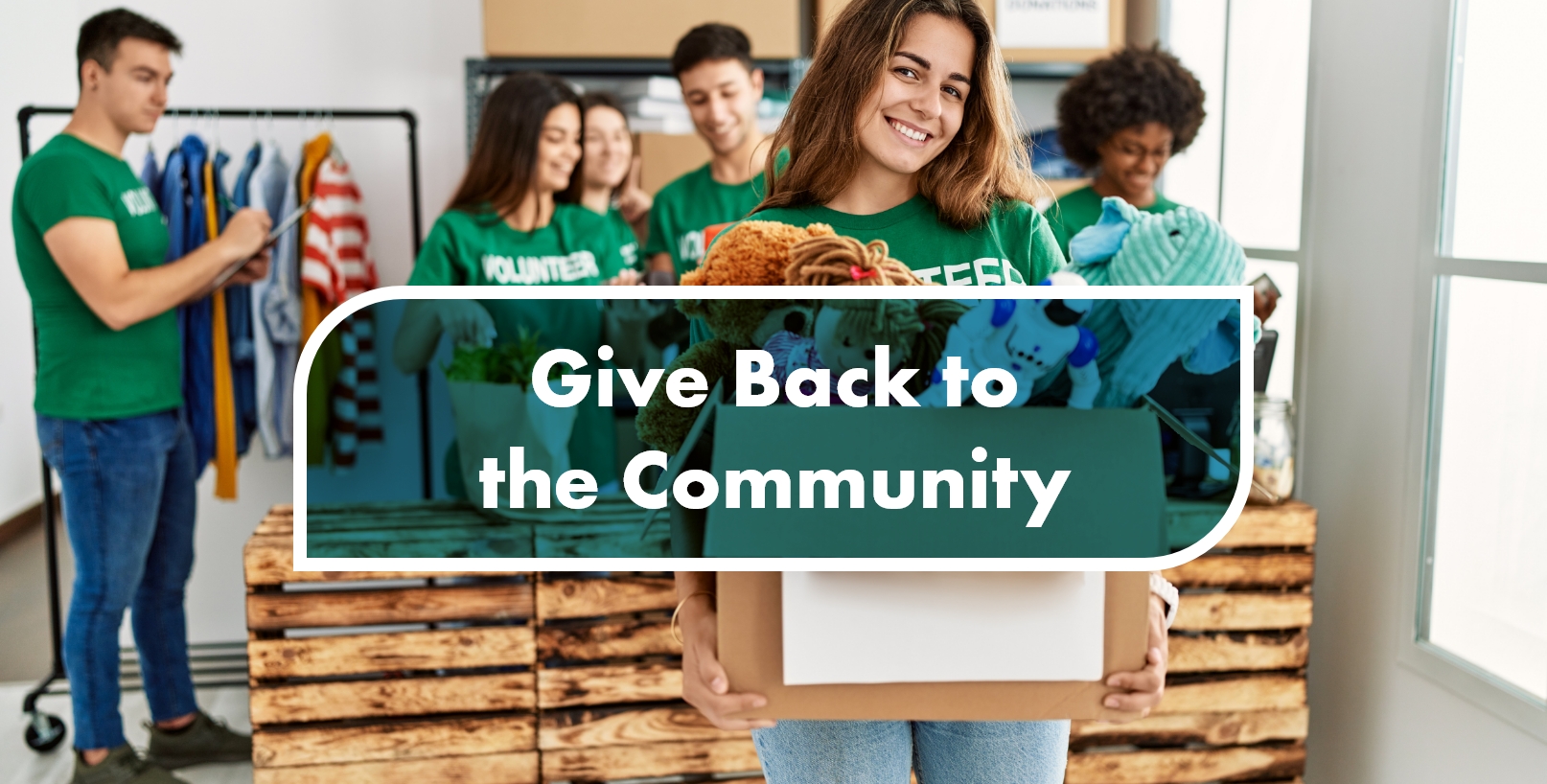 published: August 30, 2021
As a small business with strong ties to your community, giving back to society is an easy yet essential way to build your brand and highlight your social responsibility. When it comes to philanthropy, research shows 73% of Americans consider small businesses giving back to the community and their charitable endeavors when making a purchase, and 53% of consumers expect brands to help make a difference in their local community.
How can my business help the community?
1. Buy local as much as possible.

The benefits of small businesses in a community include added jobs and a sense of identity within your town. Small business promotion—especially when it backs local companies—is one of the best ways your business can support your community. If you own and operate a retail store, carry local products as often as possible. Do you have a favorite restaurant or salon in town? Link to their website from your business page and leave a positive review. As a small business that gives back, you'll show other local business owners you care about their success—and they'll be more likely to return the favor.
2. Share your expertise.

Giving back to society doesn't always involve donating money. Sometimes, the best way a business can help the community is by sharing their knowledge with others. Contact a local nonprofit and offer to host a free workshop for people looking to further their career or develop skills in your area of expertise. Take it a step further by handing out branded padfolios or custom writing sets to the participants so they're prepared for their next interview or job.
Help other local businesses around you. Does the local mom-and-pop shop need some help with its marketing campaign? Help them boost their business by offering your services for free. It's a great way to get involved in your community, and your small business charity efforts may inspire them to pay it forward to other local businesses.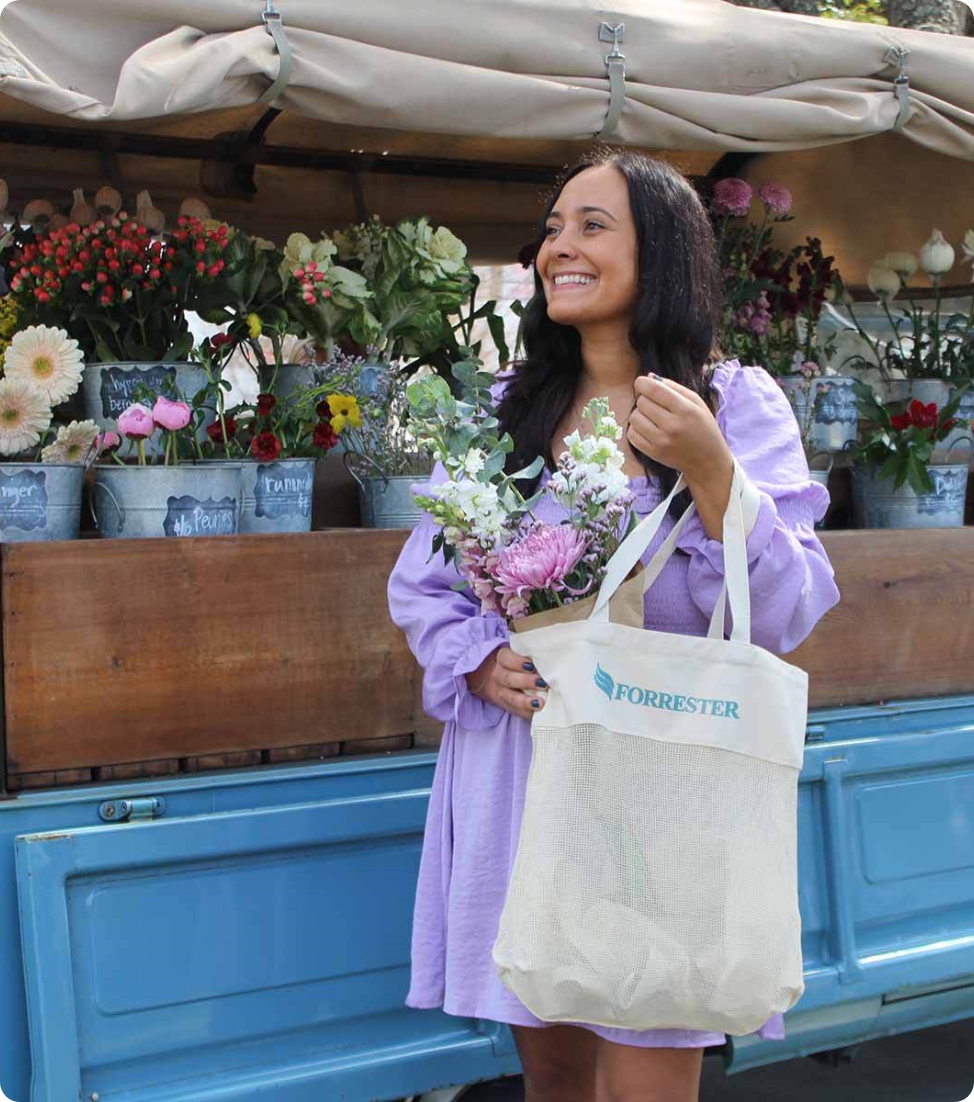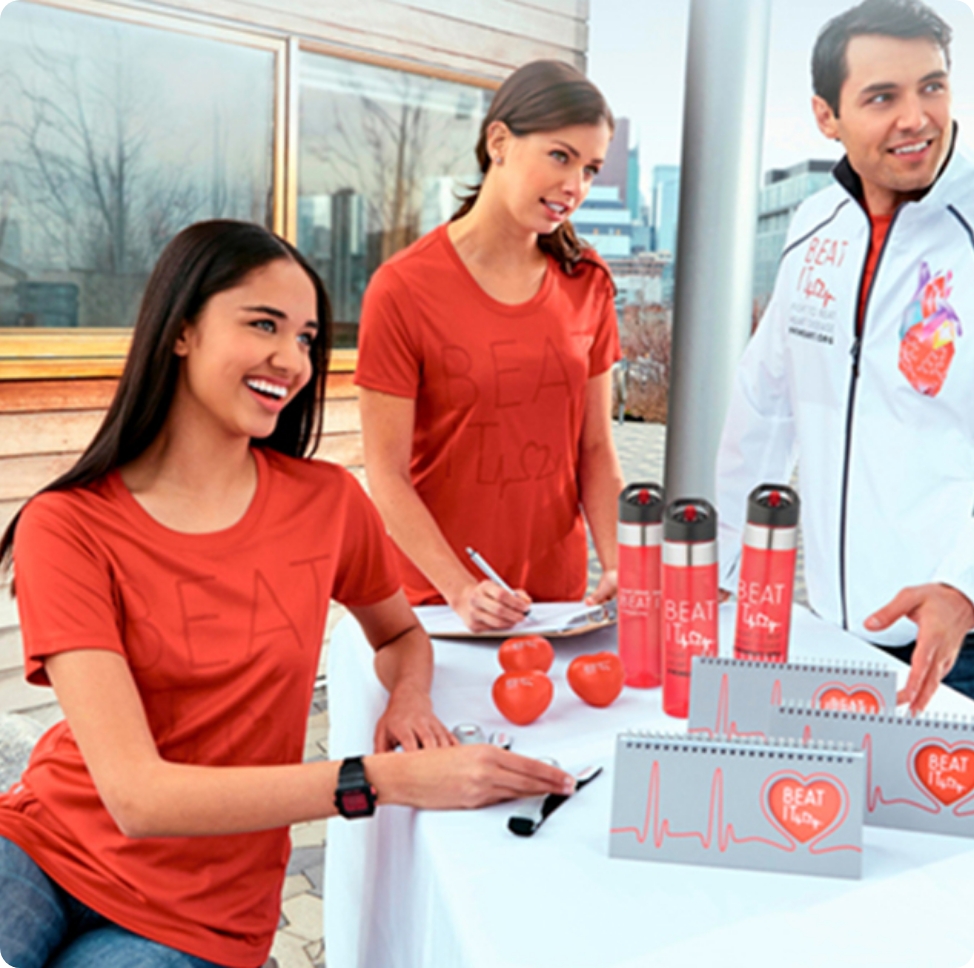 3. Encourage your staff to volunteer.

Companies that encourage their employees to volunteer their time enjoy improved morale and teamwork among their staff. Offer your employees paid time off to donate their time to a local charity or plan a day to volunteer together within your community. Serve meals at your local food pantry, visit residents at your neighborhood nursing home, or pitch in to clean up common areas in town. Take it a step further by handing out free promotional items for charity. Custom stainless steel mugs, lanyards, and pens are high-use items that get plenty of visibility—perfect for charities and nonprofits trying to spread the word about their work.
4. Host a charity fun run.

Everyone loves a festive, outdoor fundraiser—especially when it brings your town together and supports a local charity or small business. Plan and host a charity fun run event and donate the profits to a community cause. Consider raising funds to revamp a local park that's fallen into disarray or gift the proceeds to an after-school program for low-income kids. On the day of the event, give each participant a drawstring swag bag full of fundraising promotional products, like a branded bandana, performance t-shirt, pedometer, and water bottle.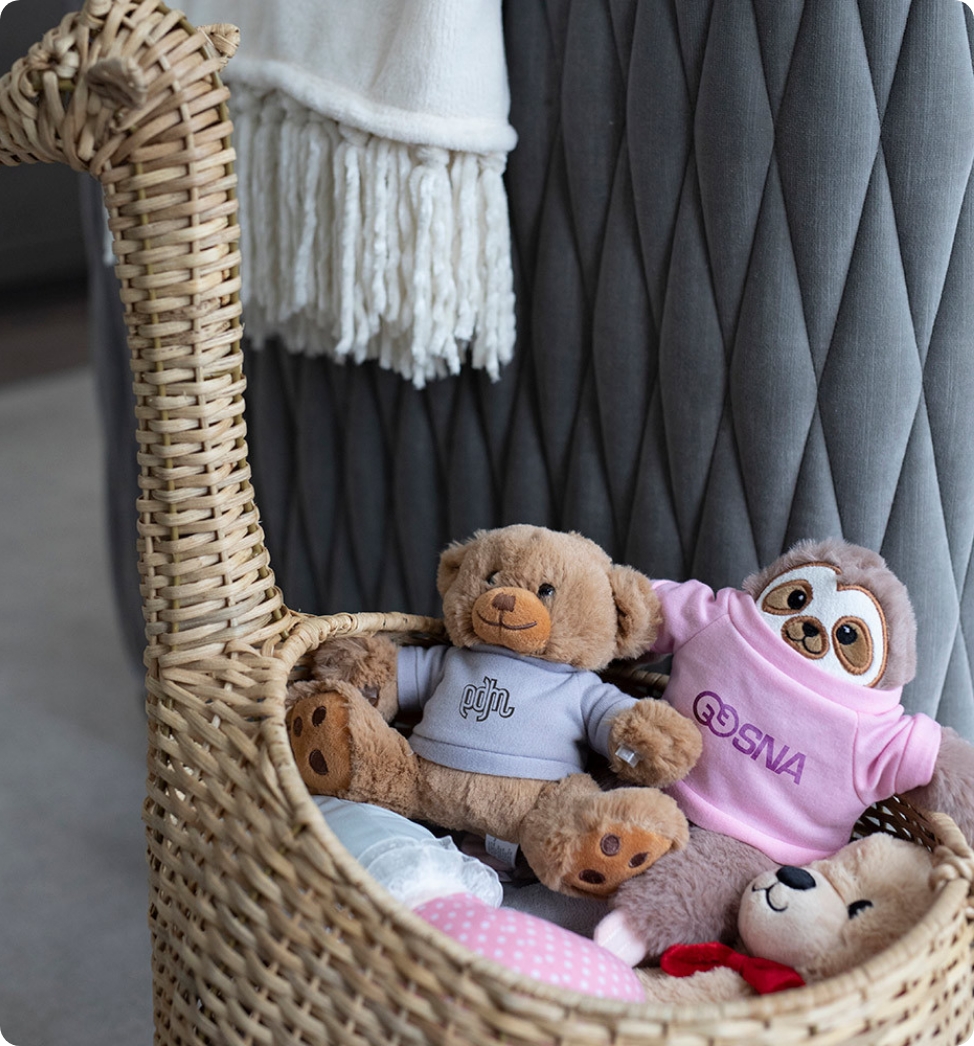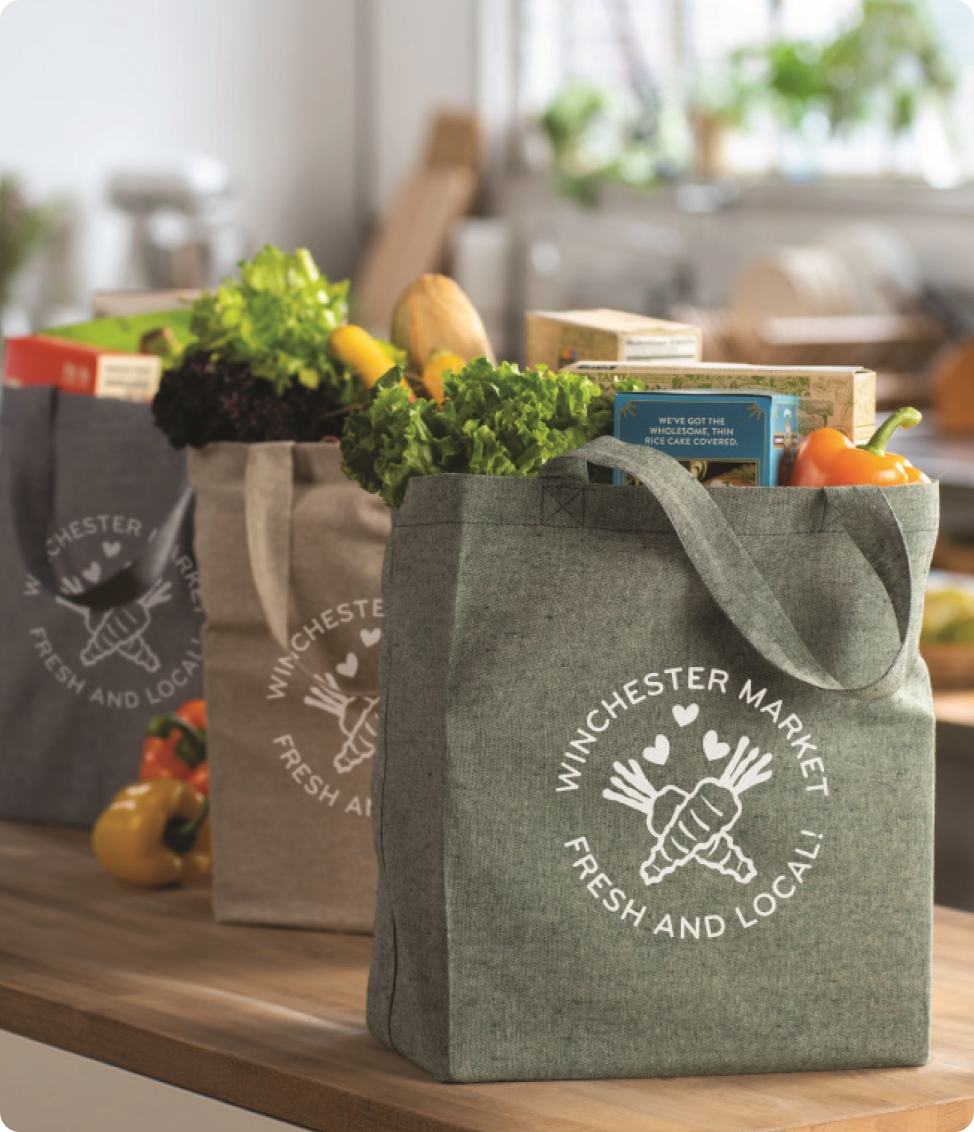 7. Provide branded totes to your local food shelter.

For a small business, community involvement goes a long way. Every penny counts when you're helping the needy, and free stuff for nonprofits is always appreciated. Reusable totes branded with your logo will go a long way in supporting your local food pantry. Not everyone has a car to transport their supplies, and a custom tote bag is an easy and comfortable way to carry groceries. Take it a step further by stuffing some—or all—of your donated totes with canned goods and nonprofit swag items, like a branded water bottle, lip balm, and hand sanitizer.
8. Host a "Meet Your Local Businesses" event.

Initiate some creative activities to give back to the community. A party atmosphere creates a fun and memorable way for people to remember your contribution to the area. Shine a spotlight on all the local businesses that make your neighborhood unique by hosting a sidewalk event. Ask your fellow business owners to set up a table and invite the town to partake in the festivities. Hire a DJ or band, ask a local eatery to supply the snacks and drinks, and offer special discounts on the day of the event. And no event is complete without freebies—branded baseball caps, custom t-shirts, promotional sunglasses, and personalized can coolers all make great promotional gifts for small businesses.
9. Sponsor a local youth sports team.

Love sports? From Little League baseball to youth soccer, support your community's aspiring athletes by sponsoring a local sports team. Your company's sponsorship can help keep participation fees low, allowing low-income kids to participate. Plus, youth sports help teach sportsmanship among kids—a trait that will serve them well throughout their life. Go the extra mile with branded equipment bags and supplies. Stuff the duffle with extras like water bottles, sports stress balls, rally towels, and sport gel cold packs.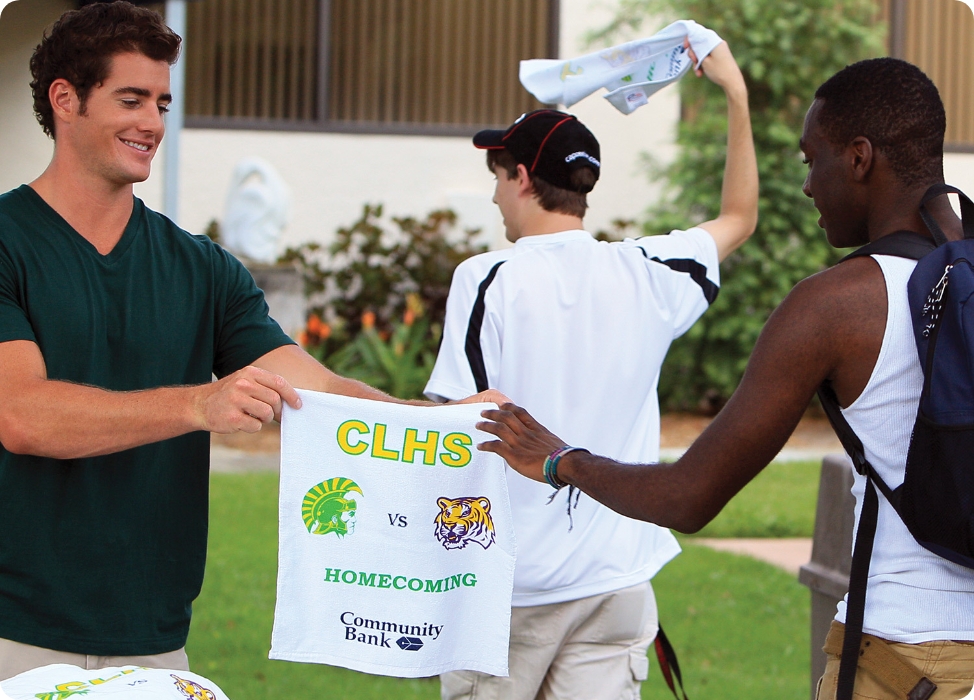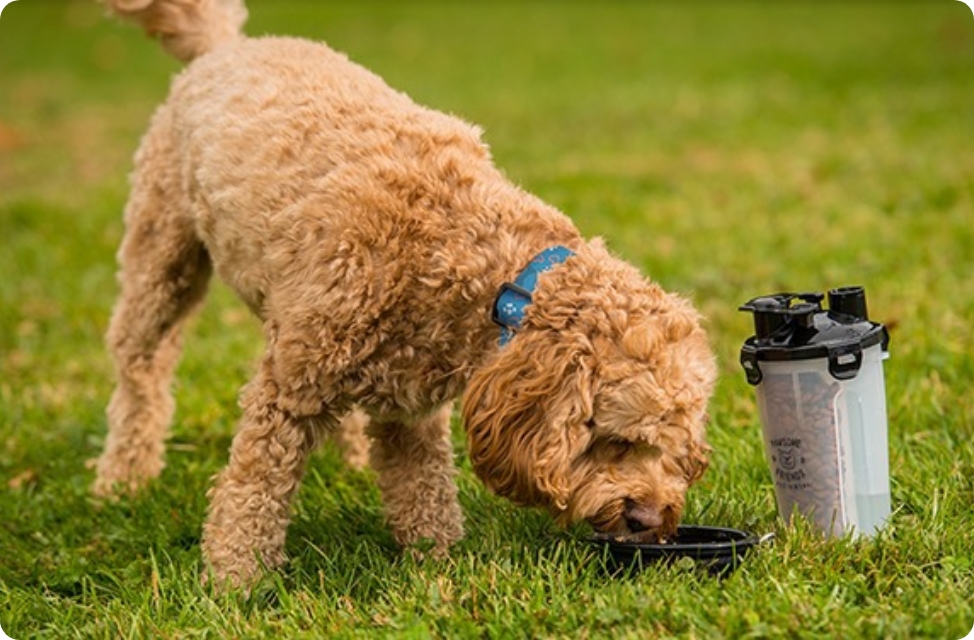 10. Bring blankets to your local pet shelter.

Blankets are one of the most-needed items in animal shelters. If you have an office full of dog lovers, bringing branded fleece pet blankets to your local pet shelter is the perfect way to get your tail-wagging fix while supporting a local cause. You can even include custom dog treats as a tasty surprise. Your well-being will benefit from spending time with some furry friends, and the animals will benefit from human attention. Looking for more nonprofit promotional items for your four-legged pals? Shelter volunteers will also appreciate custom chew toys, pet waste bags and dispensers, and food and water bowls.
Remember

The contributions of small businesses to the community are invaluable. Small businesses that give back help contribute to the overall well-being of their employees and community. These nonprofit merchandise ideas and free promotional items for charity can help your small business build an immediate and long-lasting impact. As you plan your next business ideas to help the community, look to Geiger for your charity promotional merchandise and nonprofit swag items.